3 World's Best Crypto Exchanges
According to our research and expert testing, we found that the world's best crypto exchanges in 2023 are Coinbase, Kraken and Gemini.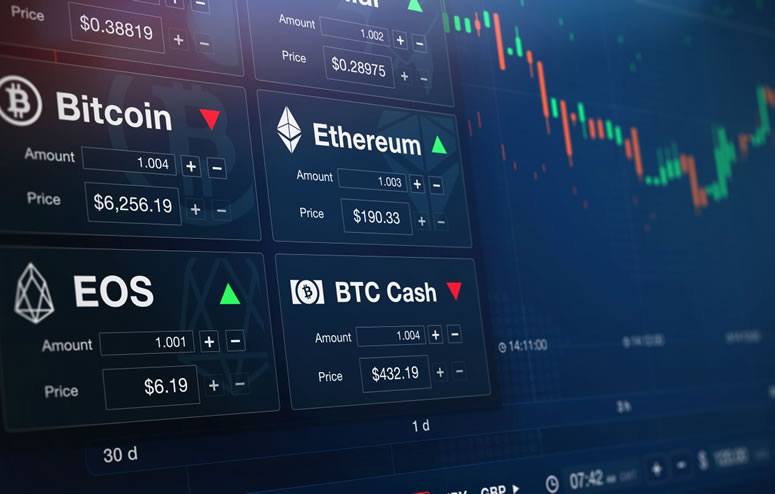 The last ten years have seen cryptocurrencies taking the world by storm, providing many investment opportunities for those interested. This event has also led to the emergence of crypto exchanges every year. If you want to buy cryptocurrency, you have to open an account with a crypto exchange.
Understanding cryptocurrencies alone can be difficult, and if you are new to crypto trading, finding the right way to buy and sell popular assets like Bitcoin, Ethereum, and Dogecoin can be another challenge.
Our team has tested and retested over 500 cryptocurrency exchanges to find out which are the top 3 crypto exchanges that guarantee successful and secure trading.
The best crypto exchanges in the world have the advantage of offering excellent options of trading fees, withdrawal fees, security, available coins, trading volume, educational resources and accessibility.
1# Coinbase - Best Crypto Exchange
---
Coinbase offers more than 200 cryptocurrencies, which should satisfy many investors looking to enter the crypto space. The platform means an easy-to-use interface that facilitates one-time or recurring crypto transactions. Beginners will appreciate Coinbase's user-friendly interface and easy buy and sell orders, just like using the online brokerage platform to trade stocks.
---
Pros
Low fees
Mobile app
Very Easy to use
Rewards available
Regulated by the FCA
Easy purchase process
Brand name recognition
Secure offline storage
100+ countries supported
Over 200 cryptos to trade
Beginner-friendly interface
Highly liquid crypto exchange
Secure offline crypto storage
Broad assortment of educational material
---
Cons
Not available in all 50 states
Some payment methods carry high fees
The platform has experienced trouble in the past
The minimum deposit is higher than some competitors
---
Why We Chose It:
Coinbase is our pick for the best crypto exchange for beginners because it offers a large number of supported cryptocurrencies, strong security, and advanced trading capabilities, all on an easy-to-use platform. Customers who are interested in features such as in-depth analysis services may consider paying for Coinbase's premium trading product, which will also be backed by higher security.
The exchange also offers several investment options for both consumers and companies. Some of its account features include reward payments, iOS and Android mobile apps, and a Coinbase learning reward account option that pays you crypto for watching educational videos.
The San Francisco-based crypto exchange is originally a regional decentralized company with no headquarters and is located in 100 countries.
It comes with a user-friendly trading experience, strong security and many advanced features for experienced customers.
---
Other Highlights:
Regulated by the Financial Conduct Authority (FCA).
The trading fees are pretty competitive at 0.6% plus spread.
Coinbase card lets you spend crypto or USD anywhere and earn crypto rewards.
Get $5 of Bitcoin when you join Coinbase; earn up to $200 when you set up a new account and make your first purchase.
Coinbase Earn rewards, Coinbase Pro advanced account, user-controlled storage, stablecoins, staking, and institutional trading tools.
2# Kraken - Second Best Crypto Exchange
---
Kraken is one of the oldest crypto exchanges in the United States, founded in 2011 during the Paleolithic era of cryptocurrencies. This platform offers a solid coin model with very competitive trading fees. It is also one of the few exchanges in the U.S. that offers stock trading and a group of other advanced trading companies as advanced forms of futures trading.
---
Pros
Low fees and spreads
Regulated by the FCA
Low fees on Kraken Pro
190+ countries supported
Over 200 cryptos to trade
Rigorous security standards
Highly liquid crypto exchange
Low account minimums and fees
Over-the-counter (OTC) trading
Crypto staking and margin trading
Best for futures and margin traders
Broad assortment of educational material
Bitcoin withdrawal fees are relatively low
Sophisticated features available on Kraken Pro
Good customer service options, including a chatbot and phone support
---
Cons
Higher fees on Instant Buy
No 24/7 phone customer support
Not available in all U.S. states
Does not offer a personal wallet service
Accepts only a limited number of fiat currencies
Crypto staking no longer available to U.S. customers
---
Why We Chose It:
Kraken has more than 185 cryptocurrencies with many options for both retail and institutional investors. But when it comes to global support, Kraken has a little more reach than Coinbase. This exchange currently supports customers in 190+ countries.
Kraken's basic plan with "Quick Buy" doesn't offer cheap pricing, although advanced users can get a volume discount at a lower price by trading in Kraken Pro. Offering solid coin models and low fees, Kraken is well suited for beginners.
This crypto exchange makes it easy to buy and sell through the Kraken Instant Buy platform. Advanced users can use Kraken Pro for lower fees, which charge 0.16% developer fee and 0.26% reseller fee for transactions of $50,000 or less.
Look a bit further and you'll realize that Kraken excels at providing arguably the safest digital ecosystem for trading your crypto.
---
Other Highlights:
Regulated by the Financial Conduct Authority (FCA).
This crypto exchange also offers its own futures trading platforms.
Kraken offers margin trading and futures trading, you can borrow up to five times your account balance to trade crypto assets.
Institutional clients can take advantage of expert insights, one-on-one consultations, account management support, and more.
3# Gemini - Third Best Crypto Exchange
---
Gemini is well suited for crypto traders of any skill level. The platform is full of features, such as the unique Gemini Earn program for earning interest on crypto assets and the Gemini credit card. Another major plus is that Gemini is available in all 50 states, and the company says it has worked hard to meet all US regulatory compliance requirements.
---
Pros
Regulated by the FCA
70+ countries supported
Over 80 cryptos to trade
Strong security framework
Highly liquid crypto exchange
Available in all 50 U.S. states
Insures funds held in hot wallet
Simple, intuitive user interface
Best for bitcoin and ethereum traders
Broad assortment of educational material
Users can earn crypto rewards with the Gemini Credit Card
---
Cons
High fees on many trades
Limited customer service options
Convoluted fee structure when not spot trading
Supports fewer cryptocurrencies than many competitor exchanges
---
Why We Chose It:
Gemini offers a variety of crypto trading services for individuals and companies. Traders can take advantage of multiple platforms, including Gemini Web Exchange, Gemini iOS and Android Mobile Apps, Gemini Active Trader Platform, Gemini Fund Solutions, and Institutional Trading Tools.
This crypto exchange also offers a few other popular features: Gemini Wallet, Gemini Earn, Gemini Clearing (broker service for crypto exchanges among others), Gemini Hold, Gemini Pay, and Gemini Dollar (a digital wallet backed by US dollars).
Although Gemini is not the only personal wallet service, its two security and custody options - Gemini Wallet and Gemini Custody - give you the choice of online storage or offline institutional storage for your crypto assets.
Gemini Guard also offers $200 million in winter protection insurance. Gemini Earn gives you the ability to earn up to 8.05% interest on your crypto balance, while Gemini Pay gives you the ability to use your balance for purchases at over 30,000 stores across the United States.
---
Other Highlights:
Regulated by the Financial Conduct Authority (FCA).
Regulated by the New York State Department of Financial Services (NYSDFS).
Traders and investors who prefer to trade on a highly secure platform will appreciate what Gemini has to offer.
Next News
3 World's Best Crypto Trading Robots