Shiba Inu For Beginners
The Shiba Inu (SHIB) is a dog-themed cryptocurrency that everyone is salivating over.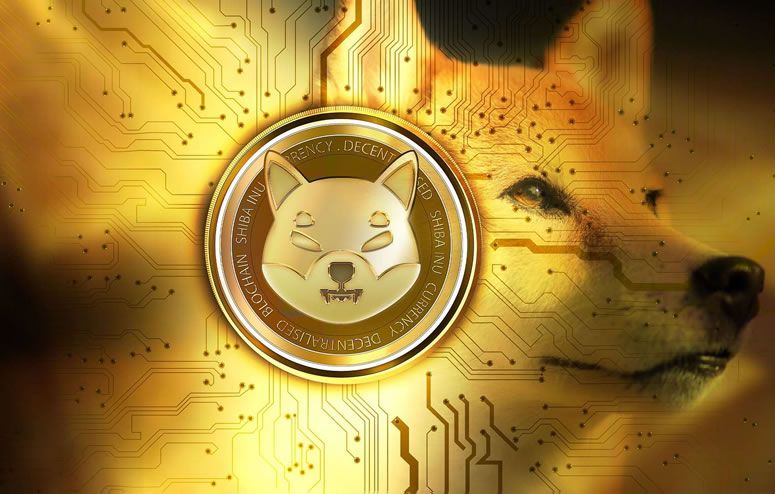 The Shibu Inu coin is not new and has its first support in Dogecoin (DOGE) in 2021 as the Wallstreetbets subreddit breathes new life into meme coins, especially those with dogs as symbols. Elon Musk often writes memes in support of Dogecoin and investors looking for other dog coins to invest in are happy with the Shiba Inu token.
In 2023, support for the Shiba Inu coin continues to grow, and data from the crypto research platform Nansen shows that in January, SHIB is an unstable coin appearing in new wallets all over the world.
The Shiba Inu ecosystem is based on the guidelines outlined in the "woof paper", a canine version of the white paper that highlights the specifications and roadmap for cryptocurrency projects.
What Is Shiba Inu?
Shiba Inu (SHIB) is an Ethereum-based ERC-20 token that has grown in popularity, largely due to its blockchain ecosystem, high retail prices, and a strong hand from the community. SHIB's official Twitter account, for example, has more than 3.6 million followers, more than major crypto companies like Cardano, Kraken, and Solana.
The digital asset was inspired by the Japanese dog of the same name, which sparked a viral meme trend in 2013 and later led to the creation of the infamous Dogecoin cryptocurrency. Shiba Inu, along with Dogecoin and hundreds of other digital assets inspired by it, has become known in the industry as "meme coins".
Oftentimes, meme coins give their owners very little in comparison to more established cryptocurrencies like Bitcoin (BTC) and Ethereum (ETH). In the case of Shiba Inu coin, however, it seems to be a legitimate effort by the dev team to provide more benefits to SHIB holders, including the launch of an exchange ShibaSwap.
Shiba Inus can be sent quickly and securely from anywhere in the world, all you need is an internet connection. The price of Shiba Inu is determined by the open market, based on supply and demand.
Click the button below to see the current price of Shiba Inu in USD (US Dollar), EUR (Euro) and GBP (Pound Sterling):
Who Controls Shiba Inu?
In 2020, an anonymous person or group called Ryoshi created an animal token to continue the trend of dog meme cryptocurrencies. According to Ryoshi, SHIB has "the ability to exceed the value of Dogecoin, clearly, without exceeding the $0.01 mark."
After gaining a lot of profit in 2021, he became a competitor of Dogecoin, leading Floki Inu, Akita Inu and Dogelon Mars. A total of 1 quadrillion SHIB tokens were issued at the start of this project in 2020.
About 50% of the shiba inu supply is locked in the Uniswap SHIB/ETH pool. This is called an automated marketing system. The remaining 50% of SHIB tokens were given to Ethereum founder Vitalik Buterin, who burned most of it by sending tokens to dead crypto wallet addresses.
The remaining tokens (worth $1.2 billion at the time) were donated to India's COVID-19 relief efforts and other charities.
Where To Get Shiba Inu?
You can easily get your first Shiba Inu or at least a fraction of it through the following methods:
1. Crypto Exchange
Most crypto exchanges accept payment methods like bank transfer, cash deposit, credit card, debit card, Paypal, Apple Pay, Google Pay, AdvCash, Alipay, Amazon Gift Card, Moneygram, Payeer, Payoneer, Skrill, TransferWise, Western Union, Remitly or Cash In Person.
Currently, most Crypto Exchanges require personal documents to carry out KYC procedures, but there are still excellent options that allow you to buy Shiba Inu anonymously.
2. Shiba Inu Mining
Since the Shiba Inu coin uses the Proof of Stake protocol, it cannot be mined. You must buy a stake by applying SHIB to get rewards from supporting businesses. Without getting involved with any ASICs or GPUs, you save a lot of money to spend on hardware, power and cooling.
SHIB sponsors manage the staking pool. These can be public or private. In a public pool, anyone can contribute to the pool. In order to do this, they receive an SHIB-paid service. In contrast, private pools pay their owners a fee.
The more you bet, the higher the reward. Therefore, it can be useful to have representatives in your pool. You get a percentage of their commission. Additionally, you will also need to meet the operating system requirements.
3. Accepting Shiba Inu At Your Business
To start accepting crypto and Shiba Inu as a business, you need to register for a crypto wallet or payment gateway. You can integrate cryptocurrency payment gateways offered by companies like BitPay into your online checkout.
Adding Shiba Inu as a payment method has become popular among small businesses with access to cheap and easy to use platforms and applications. You can also accept crypto payments in-person by compatible QR code scanner.
4. Receiving Shiba Inu Rewards
Crypto faucets are basically an easy, free and legal method of earning Shiba Inu. Many of the popular crypto faucet websites like FaucetPay.io offer secure transactions along with real Shiba Inu rewards at no additional cost.
On some crypto faucets you can earn the equivalent of $200 worth of Shiba Inu per hour by completing certain tasks online.
5. Accepting Shiba Inu Donations
Accepting Shiba Inu donations will be an excellent method if you are making valuable content available to the public for free. This is also a method widely used by non-profit organizations, charities, schools and religious organizations looking to reduce the tax burden.
In this method you will be able to use your own crypto wallets and receive donations in Shiba Inu without intermediaries.
Where To Store Shiba Inu?
If you buy or earn Shiba Inu, you will need a safe place to store it.
In this step you will have to decide between two types of Shiba Inu wallets:
1. Hot Wallet
In this type of Shiba Inu wallet you will store your Shiba Inus at third-party providers offering independent online security. In most cases these providers are crypto exchanges that provide applications connected to the internet.
These solutions allow access to your Shiba Inu wallet via a computer browser, desktop app or smartphones. This type of Shiba Inu wallet is often targeted by hackers and is only recommended for temporary storage.
Use hot wallets only when you need to sell or spend your Shiba Inus for your online business.
2. Cold Wallet
In this type of Shiba Inu wallet, you will store your Shiba Inus on devices that should never connect to the internet. In most cases, you will use encrypted devices like a USB drive that allow you to manage your Shiba Inus free of hacker attacks.
Always use cold wallets if you want to safely store your Shiba Inus for long periods of time. Unlike banks, anyone can create their own Shiba Inu wallet for free. Shiba Inus are held by their owners in an anonymous system.
This means that there are no account numbers, names, social security numbers or other identifying information linking Shiba Inus to their owners.
How To Multiply Your Shiba Inus Every Day?
There is no magic way to multiply your Shiba Inu, just like there is no magic way to multiply other currencies. Shiba Inu is like any other currency in the world today and you can multiply it every day using these three methods:
1. Crypto Casinos
Online gambling is one of the most popular branches of entertainment, and crypto gambling is growing. Introduced in 2011, the crypto gambling industry has grown by more than 500%. This is not surprising, as crypto gambling sites offer many player benefits including anonymity, amazing bonuses and promotions.
These casinos work in the same way as traditional online casinos, the main difference is that they allow players to deposit, bet and withdraw using cryptocurrencies such as Shiba Inu, than traditional fiat currencies like US dollars or euros.
You can use your skill and luck to double your Shiba Inu in a few hours.
2. Crypto Brokers
A crypto broker is a company that provides online financial services to users who want to buy or sell cryptocurrencies. To provide this service, a crypto broker charges trading fees for every trade performed by users of its trading platform.
Crypto brokers provide the best place for users who are new to the cryptocurrency market and beginners who want to buy Shiba Inu or other cryptocurrencies.
You can use your skill and the leverage offered by the crypto broker to multiply your Shiba Inu on every trade.
3. Crypto Trading Robots
In the world of cryptocurrency trading, crypto trading robots perform the task of trading one or more cryptocurrencies on one or more platforms automatically on behalf of the owner or user. Professional crypto trading robots work as long as they use predictive, and automated input or execution technology to make them profitable in crypto trading.
They are used to automate trading strategies and applied for purposes of amplifying trading profits.
Where To Exchange Shiba Inu For Cash?
Like many other assets, Shiba Inu can be bought and sold using fiat currencies such as the U.S. dollar. The price will depend on the current market value, which can fluctuate significantly from day to day.
You can easily sell Shiba Inu or at least a fraction of it through the following method:
1. Crypto Exchange
You will be able to easily sell Shiba Inu on cryptocurrency exchanges to other investors who will pay you in cash using methods such as bank transfers, cash deposit, cash in person or cash by mail.
Currently, most Crypto Exchanges require personal documents to carry out KYC procedures, but there are still excellent options that allow you to sell Shiba Inu anonymously.
What Can I Buy With Shiba Inu?
Once you buy Shiba Inu, you can use them in online transactions wherever they are accepted. Today, many businesses accept Shiba Inu as a legitimate payment method.
To avoid falling victim to scammers when making purchases using Shiba Inu, it is recommended that you always use some crypto escrow service.
Crypto escrow services are the key to secure payments using Shiba Inu.