Cardano For Beginners
Cardano (ADA) is an open blockchain platform supported by the ADA cryptocurrency token, which is widely used to support decentralized systems and applications worldwide.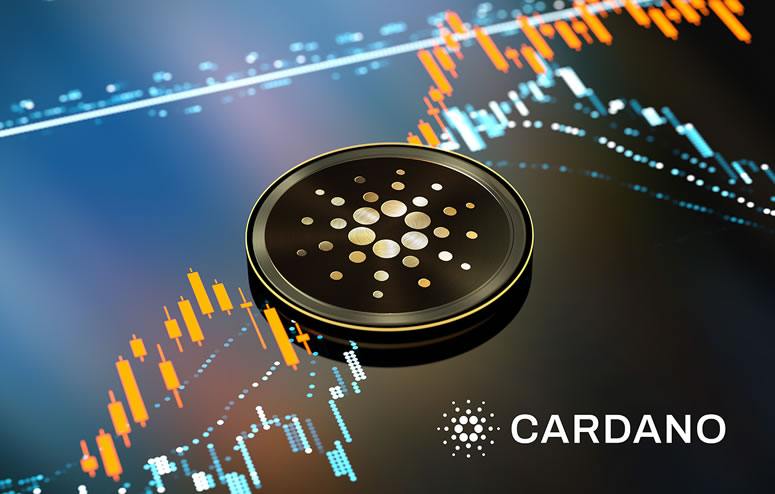 According to Cardano's website, their vision is to create a "blockchain platform for revolutionaries, innovators and visionaries, with the tools and technology necessary to create opportunities for the masses like o possible, and for a few people, bring about a positive change in general" .
Cardano was founded in 2017 with the goal of supporting smart contracts and providing financial services in parts of the world where these services are complex, time-consuming and expensive.
Since the summer of 2020, DeFi assets have seen explosive growth, on the heels of Bitcoin's new bull session. Then in early February, the DeFi project surpassed the $1 billion mark in value. Since many DeFi projects rely on Ethereum infrastructure, Ethereum seems to be gaining strength as a blockchain provider.
However, network congestion due to growing demand, as well as the high cost of gas to interact with the Ethereum network, has challenged Ethereum's scalability. Cardano is the only peer-reviewed service that follows the scientific process of developing its blockchain, which is staffed by a team of experts and experienced professionals.
The main purpose of blockchain is to provide a scalable, secure and robust technology for financial applications that millions of consumers can use with confidence every day.
That is why the task force used the same precautionary measures used in the banking system.
What Is Cardano?
Cardano is a blockchain platform launched in 2015 by Charles Hoskinson, the former developer of Ethereum and also the founder of BitShares. One of the defining characteristics of Cardano is its focus on rigorous research and evidence-based development. In fact, it is the first blockchain project to be peer-reviewed.
The name, Cardano, is a tribute to the Italian mathematician Gerolamo Cardano. Cardano's stock, ADA, is named after Ada Lovelace, who is often considered one of the first female computer inventors. Like Ether, ADA is both a digital token and a means of trading on the Cardano network. About 57.6% of the top offering of 45 billion ADA was distributed during the 2017 ICO.
Charles Hoskinson describes Cardano as a third generation blockchain, and Bitcoin and Ethereum are first and second generation blockchains. Cardano's two-layer architecture consists of the Cardano Settlement Layer (CSL) for transactions and the Cardano Compute Layer (CCL) for smart contracts and decentralized applications (dApps).
This two-layer design ensures scalability, flexibility and security, as each layer can be upgraded and upgraded independently. Cardano's smart contract is built using Plutus, a Haskell-based programming language known for its high security and reliability.
The Cardano platform runs on the Ouroboros consensus system. Ouroboros, created by Cardano at its founding, is the first proof-of-stake (PoS) system designed to reduce the energy expenditure required by proof-of-work (PoW). It does this by removing the large computational resources used by the proof-of-work algorithm. The platform is seeking mass adoption by focusing on sectors such as agriculture, education, and health, where blockchain technology can bring significant benefits.
For more details on Cardano's vision and architecture, check out this awesome video from none other than Charles Hoskinson:
Cardano can be sent quickly and securely from anywhere in the world, all you need is an internet connection.
The price of Cardano is determined by the open market, based on supply and demand. Click the button below to see the current price of Cardano in USD (US Dollar), EUR (Euro), GBP (Pound Sterling) and AUD (Australian Dollar):
Who Controls Cardano?
Three different institutions are responsible for the development and control of Cardano:
1. Cardano Foundation
Manages and oversees the entire project, especially managing the community of partners and the legal aspects of the Cardano brand. This is the largest group based in Switzerland, working to grow the environment and push coin adoption.
2. Input Output Hong Kong (IOHK)
The second group is an input manufacturing company that works with companies, government departments, and academic institutions to develop blockchains and cryptocurrencies. This team provides the required technical support to Cardano, ensuring that they are on the right track as they pursue their compliance and goals.
3. Emurgo
Focused on driving Cardano adoption and supporting the developer community by creating best-in-class solutions. Cardano presented five development methods for their future, named Byron, Shelley, Goguen, Basho, and Voltaire.
The Voltaire era is the latest step in Cardano's road map dedicated to building an autonomous system of governance supported by network participants. The system will introduce a voting system to the bank, allowing users to share network improvement plans and invest in proposed developments.
Following the voting process, a portion of all business bills will be pooled to fund development projects. The completion of this process will show that the Cardano network is truly decentralized, operating independently of IOHK control.
Where To Get Cardano?
You can easily get your first Cardano or at least a fraction of it through the following methods:
1. Crypto Exchange
Most crypto exchanges accept payment methods like bank transfer, cash deposit, credit card, debit card, Paypal, Apple Pay, Google Pay, AdvCash, Alipay, Amazon Gift Card, Moneygram, Payeer, Payoneer, Skrill, TransferWise, Western Union, Remitly or Cash In Person.
Currently, most Crypto Exchanges require personal documents to carry out KYC procedures, but there are still excellent options that allow you to buy Cardano anonymously.
2. Cardano Mining
Since the Cardano project uses the Proof of Stake protocol, it cannot be mined. You must buy a stake by applying ADA to get rewards from supporting businesses. Without getting involved with any ASICs or GPUs, you save a lot of money to spend on hardware, power and cooling.
ADA sponsors manage the staking pool. These can be public or private. In a public pool, anyone can contribute to the pool. In order to do this, they receive an ADA-paid service. In contrast, private pools pay their owners a fee.
The more you bet, the higher the reward. Therefore, it can be useful to have representatives in your pool. You get a percentage of their commission. Additionally, you will also need to meet the operating system requirements.
3. Accepting Cardano At Your Business
To start accepting crypto and Cardano as a business, you need to register for a crypto wallet or payment gateway. You can integrate cryptocurrency payment gateways offered by companies like BitPay into your online checkout.
Adding Cardano as a payment method has become popular among small businesses with access to cheap and easy to use platforms and applications. You can also accept crypto payments in-person by compatible QR code scanner.
4. Accepting Cardano Donations
Accepting Cardano donations will be an excellent method if you are making valuable content available to the public for free. This is also a method widely used by non-profit organizations, charities, schools and religious organizations looking to reduce the tax burden.
In this method you will be able to use your own crypto wallets and receive donations in Cardano without intermediaries.
Where To Store Cardano?
If you buy or earn Cardano, you will need a safe place to store it.
In this step you will have to decide between two types of Cardano wallets:
1. Hot Wallet
In this type of Cardano wallet you will store your Cardanos at third-party providers offering independent online security. In most cases these providers are crypto exchanges that provide applications connected to the internet.
These solutions allow access to your Cardano wallet via a computer browser, desktop app or smartphones. This type of Cardano wallet is often targeted by hackers and is only recommended for temporary storage.
Use hot wallets only when you need to sell or spend your Cardanos for your online business.
2. Cold Wallet
In this type of Cardano wallet, you will store your Cardanos on devices that should never connect to the internet. In most cases, you will use encrypted devices like a USB drive that allow you to manage your Cardanos free of hacker attacks.
Always use cold wallets if you want to safely store your Cardanos for long periods of time. Unlike banks, anyone can create their own Cardano wallet for free. Cardanos are held by their owners in an anonymous system.
This means that there are no account numbers, names, social security numbers or other identifying information linking Cardanos to their owners.
How To Multiply Your Cardanos Every Day?
There is no magic way to multiply your Cardano, just like there is no magic way to multiply other currencies. Cardano is like any other currency in the world today and you can multiply it every day using these three methods:
1. Crypto Casinos
Online gambling is one of the most popular branches of entertainment, and crypto gambling is growing. Introduced in 2011, the crypto gambling industry has grown by more than 500%. This is not surprising, as crypto gambling sites offer many player benefits including anonymity, amazing bonuses and promotions.
These casinos work in the same way as traditional online casinos, the main difference is that they allow players to deposit, bet and withdraw using cryptocurrencies such as Cardano, than traditional fiat currencies like US dollars or euros.
You can use your skill and luck to double your Cardano in a few hours.
2. Crypto Brokers
A crypto broker is a company that provides online financial services to users who want to buy or sell cryptocurrencies. To provide this service, a crypto broker charges trading fees for every trade performed by users of its trading platform.
Crypto brokers provide the best place for users who are new to the cryptocurrency market and beginners who want to buy Cardano or other cryptocurrencies.
You can use your skill and the leverage offered by the crypto broker to multiply your Cardano on every trade.
3. Crypto Trading Robots
In the world of cryptocurrency trading, crypto trading robots perform the task of trading one or more cryptocurrencies on one or more platforms automatically on behalf of the owner or user. Professional crypto trading robots work as long as they use predictive, and automated input or execution technology to make them profitable in crypto trading.
They are used to automate trading strategies and applied for purposes of amplifying trading profits.
Where To Exchange Cardano For Cash?
Like many other assets, Cardano can be bought and sold using fiat currencies such as the U.S. dollar. The price will depend on the current market value, which can fluctuate significantly from day to day.
You can easily sell Cardano or at least a fraction of it through the following method:
1. Crypto Exchange
You will be able to easily sell Cardano on cryptocurrency exchanges to other investors who will pay you in cash using methods such as bank transfers, cash deposit, cash in person or cash by mail.
Currently, most Crypto Exchanges require personal documents to carry out KYC procedures, but there are still excellent options that allow you to sell Cardano anonymously.
What Can I Buy With Cardano?
While Cardano is not mainly a payment mode or a currency, it has gained enough relevance in the cryptocurrency community to be accepted by a variety of merchants as a valid payment method.
Once you buy Cardano, you can use them in online transactions wherever they are accepted. Today, many businesses accept Cardano as a legitimate payment method.
To avoid falling victim to scammers when making purchases using Cardano, it is recommended that you always use some crypto escrow service.
Crypto escrow services are the key to secure payments using Cardano.