Cboe Makes New Attempt to Approve Spot Bitcoin ETF at SEC
In response to reports suggesting that bitcoin exchange-traded funds (ETFs) filed in recent weeks for failing to comply with US Securities and Exchange Commission (SEC) regulations, the Chicago Board Options Exchange (Cboe) again submitted four 19b-4. documents for these ETFs.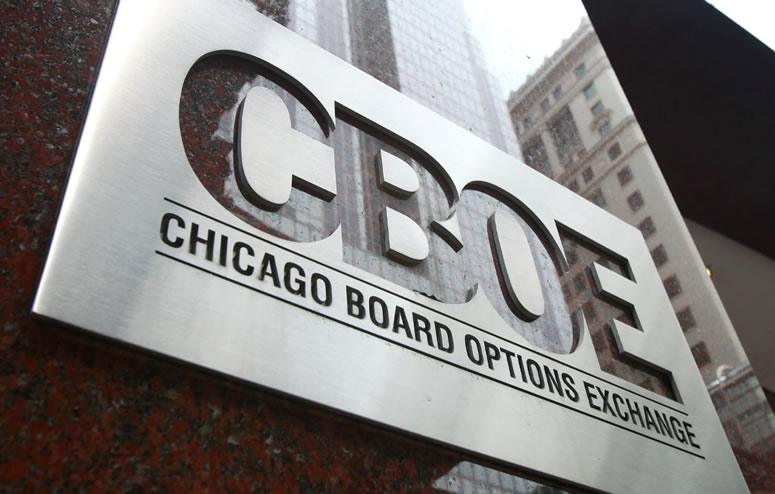 Notably, the revised Cboe document now includes Coinbase as a partner in a custody-sharing agreement for spot bitcoin ETFs.
Cboe responds to SEC concerns and overhauls spot Bitcoin ETF filings with Coinbase collaboration.
Following a Wall Street Journal (WSJ) report revealing SEC insider dissatisfaction with the recent application of spot bitcoin ETFs by several leading financial institutions, including Blackrock, Wisdomtree, Valkyrie, Fidelity, Ark Investment and Invesco, four companies revised their filings on Friday.
In an article by WSJ contributor Vicky Ge Huang, insiders described as "people familiar with the matter" revealed on Friday that the regulator deemed the ETF's records incomplete. The Cboe and Nasdaq were among those briefed on the development, the WSJ report said.
According to Ge Huang's report, a Cboe spokesperson confirmed the exchange's intention to transfer its bitcoin ETF deposits. In line with its statement, Cboe updated and made significant changes to the filings previously submitted by Fidelity, Vaneck, Invesco and Wisdomtree.
A significant development in those changes came on Friday, as Coinbase was named as a shared vision partner (SSA). It should be noted that although Blackrock and Ark have not reissued their applications, Blackrock has already identified Coinbase as its SSA partner.
Meanwhile, the US regulatory watchdog remains skeptical about the ability of bitcoin spot ETFs to protect funds from fraud and provide protection to investors. Despite the support of many financial futures exchanges, the SEC recently gave the green light to create bitcoin futures ETFs.
Interestingly, the latest ETF application and Blackrock filing names Coinbase as a Supervisory Sharing Agreement (SSA) partner. However, it is important to note that the San Francisco company is currently in a legal dispute with the securities regulator, as the SEC filed a lawsuit against the exchange.
Previous News
Bitcoin May Hunt Liquidity At The
$35k Level This Month
Next News
Employees Choose To Receive
Their Salaries In Bitcoin